« Digital Liewenswelten »
Buster.lu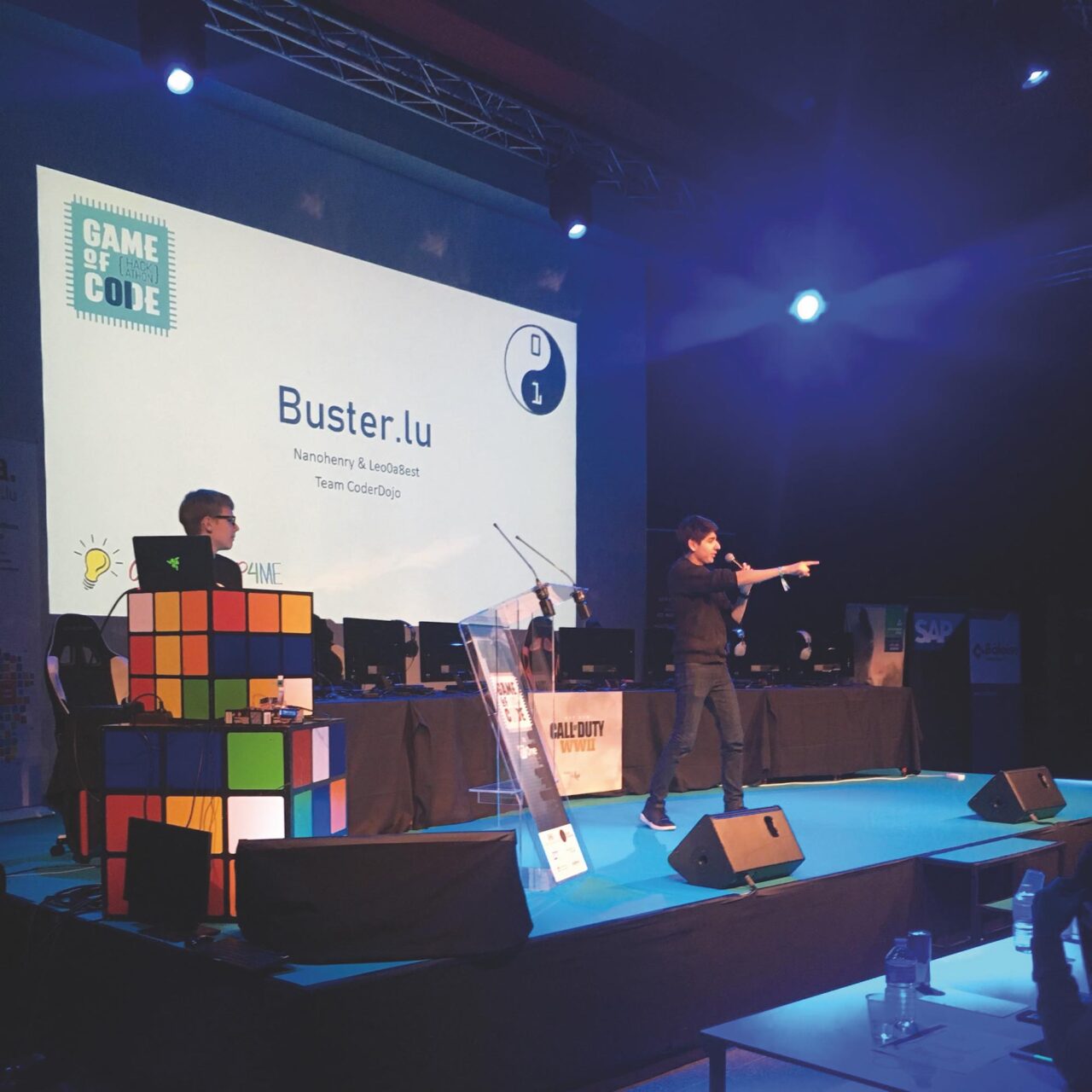 Buster.lu (https://www.buster.lu) is an easy-to-use, website to know the live estimated time of arrival of buses here in Luxembourg, that everyone can use. It is as simple as typing in the name of the bus stop, selecting your stop with a click or using your location and you are presented with the wanted bus schedules. Despite the name, it also shows the tram.
Buster.lu is made for everyone: for the people who know which bus stop and which bus to take, but also for who need to know the real time delays. It can also be used by tourists by using
the map of the bus stop placed conveniently below the schedules. It is designed to solve a practical problem, beautifully. It also helps the environment by encouraging users to use public transportation by making catching a bus easier.
We built it using an API made at Game of Code 2016, TFL.lu (https://docs.api.tfl.lu). TFL. lu makes open data from Mobiliteit and other sources, and is easy to use. We are using GitHub pages for the hosting, with CloudFlare at the front for HTTPS and a custom domain, that cost 13 € in total.
Buster relies on the TFL API, but the API is not working at the moment. Due to this, since around 20 January Buster.lu has unfortunately been temporarily out of order, but we are doing our best to convey this problem to ION, which maintains the API.
Since then we have received plenty of questions about the current situation of Buster.lu and why is does not work, and based on this feedback we are convinced that Buster.lu has regular users, who have found it useful.
Autres projets pour « Digital Liewenswelten »